the HIKVISION iDS-7732NXI-I4/X 32-ch 1.5U 4K DeepinMind NVR – A Leap in Video Surveillance.In the ever-evolving world of security and surveillance, HIKVISION has consistently remained at the forefront of innovation. Their latest offering, the iDS-7732NXI-I4/X 32-ch 1.5U 4K DeepinMind NVR, is a testament to their commitment to providing cutting-edge solutions. This remarkable NVR is packed with powerful features and intelligent analytics, setting new standards for security and control.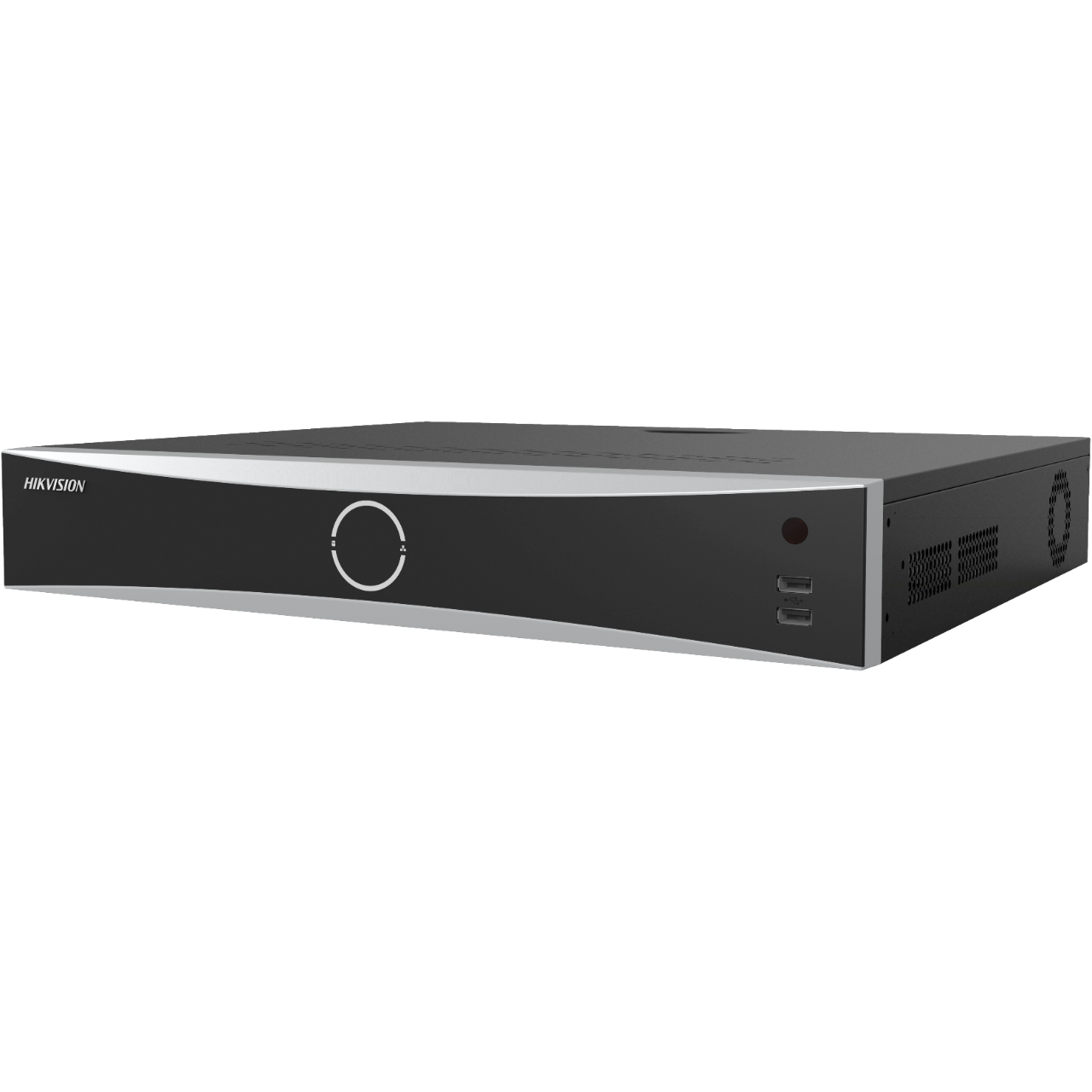 Unleashing the Power of Deep Learning:
The HIKVISION iDS-7732NXI-I4/X NVR harnesses the power of deep learning algorithms, paving the way for more efficient video compression and storage. With support for multiple video formats, including H.265+/H.265/H.264+/H.264, businesses can expect exceptional storage efficiency without compromising on video quality. The deep learning technology enables the NVR to analyze video streams in real-time, providing valuable insights for quick and informed decision-making.
Empowering Perimeter Protection:
Businesses can now rest assured with the iDS-7732NXI-I4/X NVR's top-notch perimeter protection capabilities. Supporting up to 16-ch perimeter protection, this NVR comes equipped with smart analysis features, such as line crossing and intrusion detection. The result is a significant reduction in false alarms, ensuring that security personnel can focus on genuine threats and respond promptly.
Facial Recognition for Enhanced Security:
Facial recognition technology takes center stage with the iDS-7732NXI-I4/X NVR. With support for up to 8-ch facial recognition for video streams and up to 16-ch facial recognition for face pictures, the possibilities are vast. From access control to targeted investigations, this advanced biometric solution opens new doors for seamless and secure operations.
Insights through Video Structuralization:
Unraveling meaningful insights from video footage is now easier than ever with the iDS-7732NXI-I4/X NVR's video structuralization feature. Supporting up to 8-ch video structuralization, this NVR enables businesses to analyze and categorize video content intelligently. This not only streamlines search and retrieval but also enhances overall video management efficiency.
In collaboration with HIKD, a leading distributor of HIKVISION video surveillance products, HIKVISION continues to provide unparalleled support and solutions for businesses worldwide. Their commitment to innovation, quality, and customer satisfaction has cemented their position as a trusted partner in the industry.
With the iDS-7732NXI-I4/X 32-ch 1.5U 4K DeepinMind NVR, HIKVISION once again raises the bar for video surveillance. Embrace the future of security and surveillance with HIKVISION's state-of-the-art NVRs and HIKD's exceptional support. Experience the power of intelligent video analytics and take control of your security like never before.