HIKVISION iDS-6704NXI-I/BA DeepinMind NVS: Redefining Intelligent Video Analytics.
As the world of video surveillance evolves, the demand for cutting-edge technologies and advanced analytics solutions becomes increasingly evident. HIKVISION, a renowned leader in the industry, has once again proven its commitment to innovation with the introduction of the iDS-6704NXI-I/BA DeepinMind NVS. In this article, we delve into the remarkable features of this state-of-the-art network video recorder and its transformative impact on the field of security.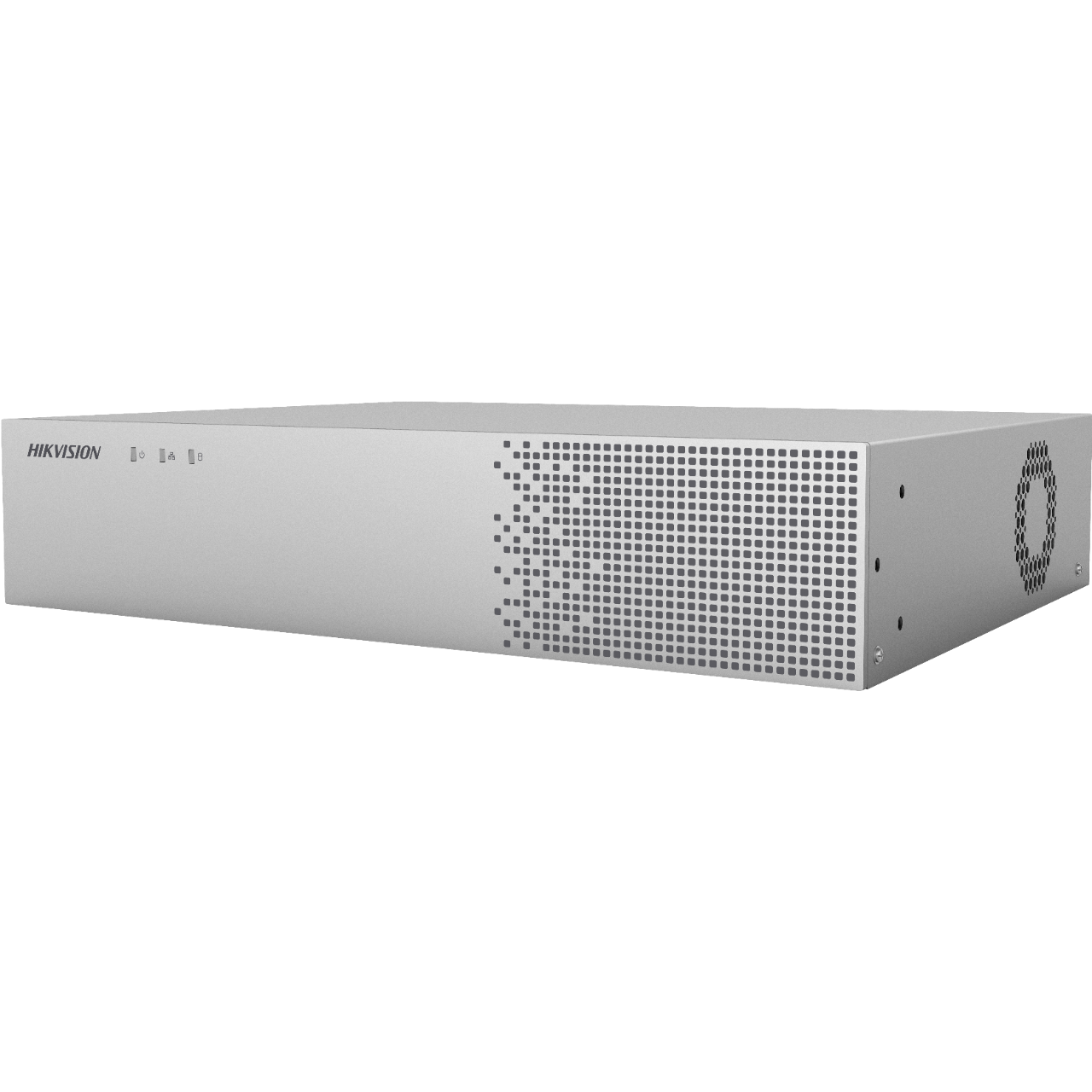 Unleashing the Power of Deep Learning: Intelligent Video Analytics
At the core of the hikvision iDS-6704NXI-I/BA DeepinMind NVS lies its groundbreaking deep learning-based video analytics. This sophisticated technology enables precise event detection, including but not limited to not wearing hard hat detection, people running detection, people gathering detection, violent motion detection, and even mobile phone usage detection. The system's ability to accurately recognize and respond to such events significantly enhances situational awareness, enabling proactive security measures to be implemented effectively.
Facial Recognition with Enhanced Safety Features
One of the most notable features of the iDS-6704NXI-I/BA DeepinMind NVS is its powerful facial recognition capabilities, specifically tailored to identify individuals not wearing hard hats. This invaluable safety feature ensures compliance with safety regulations in construction sites and industrial environments, where hard hat usage is crucial. The system can seamlessly detect unauthorized personnel and promptly alert security personnel, preventing potential hazards and unauthorized access.
Centralized Management and Connectivity
The iDS-6704NXI-I/BA DeepinMind NVS offers unparalleled convenience with its centralized management of network cameras. Through a user-friendly interface, administrators can effortlessly configure and manage cameras, import/export critical information, display real-time data, engage in two-way audio communication, and perform system upgrades seamlessly. This streamlined approach to management empowers security teams with the tools needed for efficient and effective surveillance operations.
Enhanced Connectivity and Compatibility
The iDS-6704NXI-I/BA DeepinMind NVS boasts 2 × RJ-45 10/100/1000 Mbps self-adaptive Ethernet interfaces, ensuring robust and reliable network connectivity. Additionally, its compatibility with a wide array of third-party network cameras, including prominent brands like ACTI, Arecont, AXIS, Bosch, Canon, and ONVIF, further enhances its versatility and integration capabilities.
HIKD: The Key Collaborator in HIKVISION's Success
A key element that sets HIKVISION apart is its strategic partnerships with prominent industry players, and HIKD stands as a crucial collaborator. As a leading distributor of Hikvision products, HIKD plays a pivotal role in ensuring the global accessibility of the iDS-6704NXI-I/BA DeepinMind NVS and other cutting-edge solutions. Their commitment to providing comprehensive solutions and impeccable customer service aligns seamlessly with HIKVISION's vision of delivering top-of-the-line security technologies worldwide.
Conclusion: The Future of Intelligent Video Surveillance
The HIKVISION iDS-6704NXI-I/BA DeepinMind NVS epitomizes the future of intelligent video surveillance. With its deep learning-based analytics, facial recognition capabilities, centralized management, and unmatched connectivity, this network video recorder is set to redefine security standards. Empowering businesses with cutting-edge security solutions, HIKVISION and HIKD together pave the way for a safer and smarter world. Embrace the future of video surveillance with the iDS-6704NXI-I/BA DeepinMind NVS. For more information, visit HIKVISION's official website.