As technology continues to advance, the demand for high-quality surveillance cameras that can provide detailed imaging in various environments has grown exponentially. HIKVISION, a leading provider of video surveillance solutions, has introduced the DS-2DF8225IX-AELW(T5) 8-inch 2 MP 25X DarkFighter IR Network Speed Dome, designed to meet the needs of users requiring top-notch imaging performance for large-scale monitoring applications.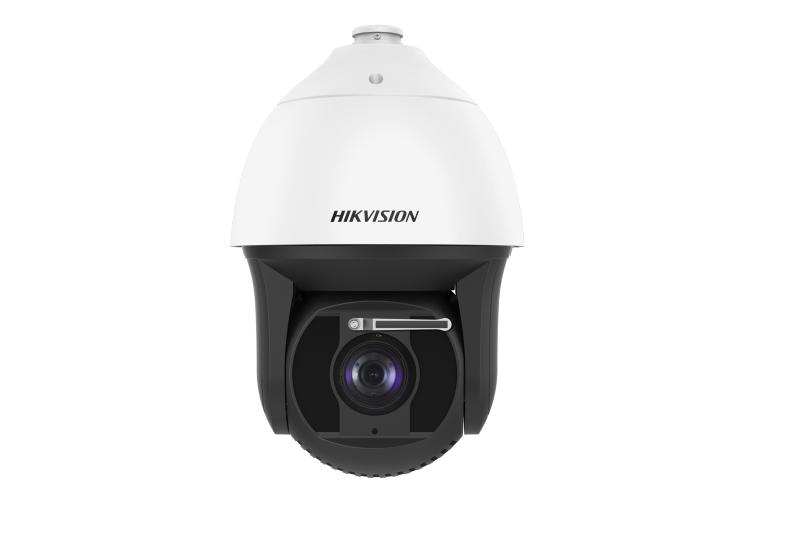 8-inch 2 MP 25X DarkFighter IR Network Speed Dome
1/1.8″ Progressive Scan CMOS
High quality imaging with 2 MP resolution
Excellent low-light performance with DarkFighter technology
25× optical zoom and 16× digital zoom provide close up views over expansive areas
Expansive night view with up to 400 m IR distance
Water and dust resistant (IP67)
Supports face capture to detect, capture, grade, and select faces in motion
Supports road traffic to detect vehicles
Unraveling the Features:
The HIKVISION DS-2DF8225IX-AELW(T5) features a cutting-edge 1/1.8″ progressive scan CMOS chip, ensuring high-quality imaging with 2 MP resolution. The DarkFighter technology enhances low-light performance, allowing the camera to capture detailed images even in challenging lighting conditions.
The 25× optical zoom lens, combined with a 16× digital zoom, empowers the camera to provide close-up views over expansive areas. From rivers, forests, roads, and railways to airports, ports, squares, parks, scenic spots, stations, and large venues, this versatile camera excels in capturing high-definition footage across a wide range of applications.
Unparalleled Night Vision:
The DS-2DF8225IX-AELW(T5) boasts an expansive night view with an impressive IR distance of up to 400 meters. This exceptional night vision capability ensures reliable surveillance, enabling users to monitor large outdoor areas efficiently and effectively.
Resilient and Weatherproof Design:
Built to withstand various environmental challenges, the camera comes with an IP67 rating, making it water and dust resistant. This rugged design ensures continuous and reliable performance, even in harsh weather conditions.
Advanced Video Analytics:
The camera supports advanced video analytics, including face capture, which allows for the detection, capture, grading, and selection of faces in motion. Additionally, it offers road traffic detection to identify and monitor vehicles, adding an extra layer of security and situational awareness.
DORI Distance for Enhanced Evaluation:
To provide users with a general idea of the camera's capabilities, the DORI (detect, observe, recognize, identify) distance is calculated based on the camera sensor specification and the criteria given by EN 62676-4: 2015. This evaluation tool helps users determine the camera's ability to distinguish persons or objects within its field of view.
Conclusion:
The HIKVISION DS-2DF8225IX-AELW(T5) 8-inch 2 MP 25X DarkFighter IR Network Speed Dome PTZ Cameras is a powerful and versatile surveillance solution that sets new standards in the video monitoring industry. With its high-quality imaging, exceptional low-light performance, expansive night vision, and advanced video analytics, this camera is suitable for a wide range of applications, from large-scale outdoor monitoring to critical security installations.
Special Thanks to HIKD:
We extend our sincere appreciation to HIKD (HIKVISION Distribution) for providing the HIKVISION DS-2DF8225IX-AELW(T5) camera. HIKD is a leading distributor in the video surveillance market, offering a comprehensive range of HIKVISION products, including this advanced speed dome. For those interested in purchasing this state-of-the-art surveillance solution, we highly recommend visiting HIKD's website at www.hikdistribution.com. HIKD's commitment to delivering top-notch products and professional services makes them a trusted partner for all video surveillance needs.